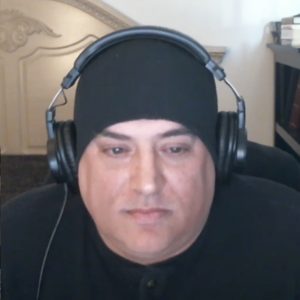 DJ Thermal Detonator was heavily involved in the Los Angeles 9/11 Truth scene in the late 2000s. At that time, local activism centered around the We Are Change group. DJ attended meetings, helped out with a variety of things, and saw the shift of the organization into even more extreme theories, like Sandy Hook being faked, and chemtrails. He even helped Michael J. Murphy with his popular chemtrails film What In The World Are They Spraying" in 2010.
But the Shift into these more unusual theories in part led to both the disintegration of the local group, and to a change in DJ himself. Once going as far as totally believing the Chemtrail theory, as well as most of the mid-level 9/11 theories (controlled demolition, no plane hitting the Pentagon,) he eventually realized that most of them were without any foundation.
Now he focusses mostly on the people behind 9/11, working on a book exploring a complex web of connections, money, and related events.
We chat about the early days of 9/11 activism in Los Angeles, how it changed, and what he's doing now.
Podcast: Play in new window | Download
Subscribe: Apple Podcasts | Google Podcasts | Spotify | iHeartRadio | Stitcher | Email | TuneIn | RSS | More