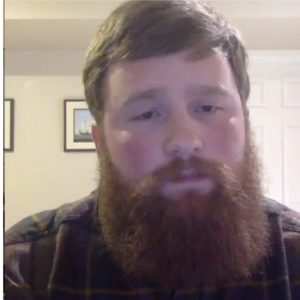 Ian goes by the name TheoryQED on Metabunk and his YouTube Channel, where he posts about UFOs. Unlike me, and definitely unlike my last guest (Seth Shostak), Ian thinks there's something highly significant to the UFO phenomenon, maybe even alien visitors. Like most Americans, he also suspects the government is not telling us everything it knows.
Some of our disagreements have been about three videos that have been in the news recently: "Go Fast", "Gimbal," and "Flir1". The latter is particularly interesting as there are a large number of eyewitnesses from the Nimitz Carrier strike group who report a variety of odd events and sightings surrounding that videos  – like Commander Fravor's "Tic-Tac" incident.
We also have a nice chat about UFOs in general and the possibility (or probability) of visiting aliens.
Voorhis Quote: "The Big-Eyes are pretty good binoculars. You couldn't grasp the shape, so you knew it was there, that's why they were called TicTacs, but you couldn't grasp the shape or the design of the way that it looked. But in the video, you could see it."
Podcast: Play in new window | Download
Subscribe: Apple Podcasts | Google Podcasts | Spotify | iHeartRadio | Stitcher | Email | TuneIn | RSS | More