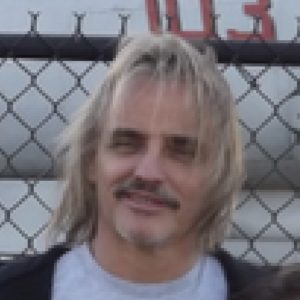 Joe is someone I've known online for nearly ten years, back when he was a believer in the chemtrails conspiracy theory. Over a few years, I managed to talk him out of that one. He's dabbled in a few other conspiracy theories since then, like JFK, 9/11, and Birtherism (Obama being supposedly born in Kenya), but didn't really think they had much to them.
Joe is politically right wing, a Tea Party Republican who expressed some support for the Oregon militia standoff of 2016, and is very critical of what he sees as left-wing media bias regarding social issues like race and immigration. The conspiracy he currently thinks is real is that leftists and globalists like George Soros, combined with a "Deep State", are attempting to use those social issues to manipulate society towards open borders and a one world government.   This is not a fringe view, and variations of this belief are actually shared by a significant number of people.
Joe joking referred to himself as a "deplorable", a term used by Hillary Clinton to refer to Trump supporters, and then adopted by those supporters as a badge of their perceived oppression by the liberal establishment. To a liberal like myself, Joe's positions do seem rather disappointing and I disagree with most of his political and social beliefs. But, just like with the more extreme or eccentric conspiracy theorists, I think it's important to keep the channels of communication open.
Podcast: Play in new window | Download
Subscribe: Apple Podcasts | Google Podcasts | Spotify | iHeartRadio | Stitcher | Email | TuneIn | RSS | More